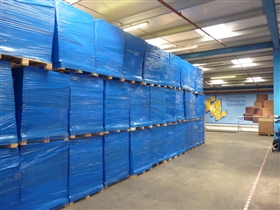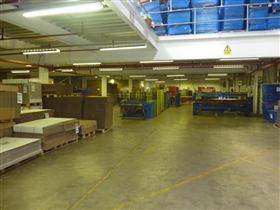 Stock and Serve
---
Cumberland Packaging has operated a stock and serve service for over ten years: originally set up to meet customers' exacting demands on quick service and quality products.
The service we offer allows our customers to order product in bulk, thereby benefiting from lower manufacturing costs and allows Cumberland Packaging to deliver in economical quantities to our customers' sites. We at Cumberland Packaging then monitor the stock at our premises and set trigger levels to re-manufacture to our customers' orders. All this information is relayed to the customer via fax / email on a daily / weekly basis as per your requirements.

We CAN AND WILL deliver from stock within 24 to 48 hours to ensure that you are never without packaging.
Please contact us on 01702 298014 for a review of your requirements to establish if you qualify for this service.