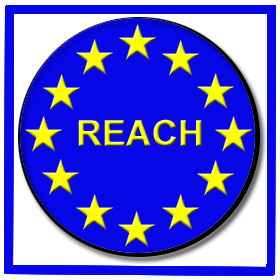 REACH
---
| | |
| --- | --- |
| Please click here to download our REACH statement | |

Cumberland Packaging takes its environmental responsibilities very seriously and this can be seen within our commitment to current environmental and material legislation. We endeavour to be at the forefront of environmental awareness within the packaging industry.


| | |
| --- | --- |
| Please click here to download our REACH General Declaration | |
| Please click here to download SVHC Candidate List updated 29/6/2020 | |
| Please click here to download our REACH Supplier statement 2020 | |

As more substances get added to the list, Cumberland are required to updated
declarations to all of our customers.
The document above lists 168 SVHC, and is the latest updated list as at January 2016.
As a reminder, please read the following information below:
REACH & SVHC Declarations/ Information
REACH = Registration, Evaluation, Authorisation and Restriction of Chemicals
SVHC = Substances of Very High Concern
Under the REACH regulations article 33(1) and since publication of the SVHC "Candidate List" you are required to provide information to your customers on any SVHC exceeding 0.1% w/w within your product. This may be in the form of generic company information covering all products or on a product specific basis.
You are required to provide sufficient information to enable safe use but in most cases this can be limited to just the name of the SVHC, but 5 weight by product may also be required.
Note: the British Retail Consortium (BRC) is advising its members to use a product specific approach.
Product packaging is also included under REACH and it should be considered separately to the product.
| | |
| --- | --- |
| Information for corrugated producers as at July 2012 | |